Welcome to SIAM FORGING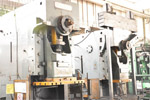 SFC is hot forging manufacturer in Thailand which established in 1996. In the past fourteens years, SFC focused on forging industry and developed to a global forging which includes two hot forging lines.
SFC Services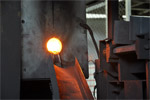 We provide different kinds of hot forging services, such as Aluminum hot forging, Carbon Steel hot forging, Brazing Forging and so on. Our forged products cover many industries: automobile, agriculture,marine, construction hardware tools, material handling and machinery. As a leading hot forgings manufacturer, we supplied more than 40 kinds of forged products for customers from Japan, USA and etc.

In addition to The Hot Forging, we also offer the high quality standard lifting products available to satisfy many different lifting applications. The products cover a wide range of equipment such as hooks, master links, chain sling sets, rotating eye bolts (Freno Linkbolt) and other lifting components.
OUR Certification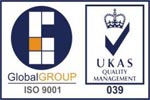 Quality Certification: ISO9001:2008
Quality always comes First